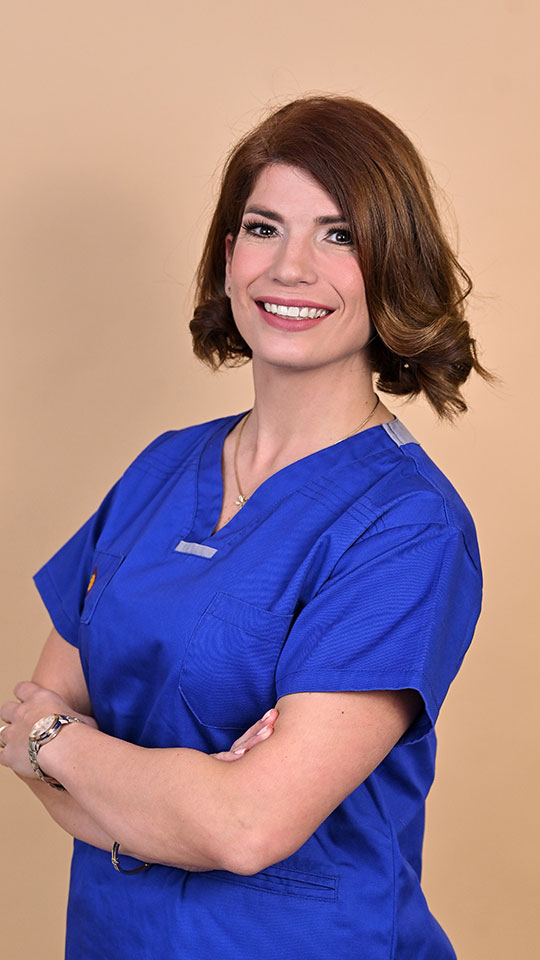 specijalista dečje hirurgije i ortopedije
Dr Maja Zečević rođena je 19.9.1981. godine.
Diplomirala je na Medicinskom fakultetu, Univerzitet u Nišu, 28.12.2006. sa prosečnom ocenom na studijama 9,43.  Stipendista grada Niša za vreme studija 2005-2006.godine.
Državni ispit položila 31.7. 2007. godine. Specijalistički ispit iz specijalnosti dečje hirurgije i ortopedije položila 5.12.2017. u Nišu. Aktuelno na završnoj godini doktorskih akadmeskih studija.
Strani jezici: Engleski (Certificate of Advanced English, CEFR C1 level, Cambridge English Language Assessment and IELTS 7,5 bond), Nemački (A2 level Essen-Duissburg University i TELC Pflege B2).
Radno iskustvo: Klinika za Onkologiju, Univerzitetski  klinički centar Niš, decembar 2008-Mart 2012.godine. Klinika za dečju hirurgiju i ortopediju , Univerzitetski klinički centar Niš od marta 2012-
Članstvo: SLD (Srpsko lekarsko društvo), EUPSA (European Paediatric Surgeons  Associaton), ESPES ( European Society of  Paediatric Endoscopic Surgeons ), ISPeW (International Society for Pediatric Wound Care)
Studijski boravaci:
Univerzitetska dečja klinika, Beograd, Srbija,  februar-jun 2016.
Chelsea and Westminster Hospital, London , Velika Britanija, Juli 2017.
Završeni kursevi i radionice:
The European School of Oncology course/conference; Breast Cancer Screening, Jun 27-28,2005, Nis
Završen kurs urgentne medicine u trajanju od 60 časova teorijske i praktične nastave. Niš, 15.6.2007.
First International Pediatric Urology Workshop-Hypospadias repair, March 1st,2013
School of Laparoscopic Surgery-Basic Course, Nis ,10th May, 2014
International Course of the first category: Endoscopic and minimal invasive procedures in pediatric surgery, September 11th 2014, Nis
Second International Pediatric Urology Workshop –Hypospadias repair September 10th 2014,Nis
8th Central and Eastern Erupean Course in Pediatric Surgery: Master Course in Advanced Pediatric Minimal Access Surgery 20-21 March 2015, Szeged, Hungary
9th  Central and Eastern Erupean Course in Pediatric Surgery: Surgery of Congenital Malformations, 8-9th April 2016., Podgorica, Montenegro
Central and Eastern European Pediatric Minimal Access Surgery Advanced Skills Lab, 21-22th April 2016, Timisoara, Romania
Polytrauma Course EUPSA 2016, 15th June, Milan, Italy
Basic course of surgical treatment of fractures in children with Elastic stable intramedullary nailing (ESIN)method, Clinic for Pediatric Surgery and Orthopedics, Clinical Center Nis, Serbia, 28th August 2018
dr Maja Zečević prezentovala je stručne radove na kongresima u Srbiji i inostranstvu i objavila više stručnih radova u domaćim i inostranim naučnim časopisima.